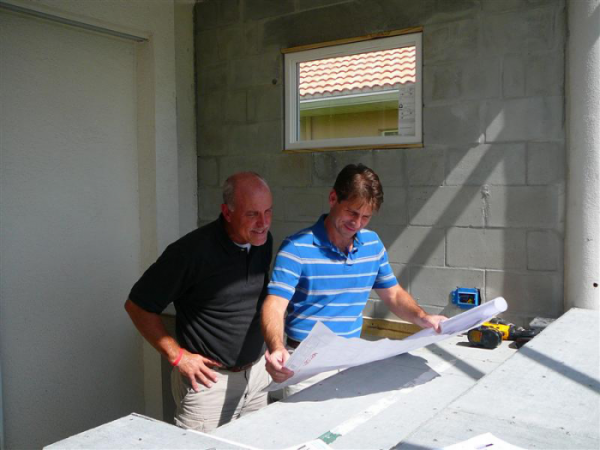 Top 5 things to consider when hiring a Home Remodeling Contractor
When it comes to hiring a home remodeling contractor, there are a lot of different factors to consider before committing to a contractor. Here are some of the top things to consider before you make your decision.
1.        Experience/Years in Business
Just like with any type of business, the experience of the company and its employees is going to play a big part in the success of the project. When it comes to the home for you and your family, you want to make sure that the contractor not only has a lot of experience, but also that the employees of the company are also experienced in handling all of the tasks that come with a home remodeling project.
2.        License/Insurance
When it comes to a big project such as home remodeling, you want to make sure that the company doing the work is licensed to do the work, as well as making sure that they have all of the required insurance in case that something unexpected happens while the project is being done. Dealing with someone without a license or insurance is a disaster waiting to happen.
3.        Testimonials/Recommendations/Pictures from previous jobs
Every reliable company with a lot of experience in home remodeling projects is going to have a lot of pictures to show from their previous jobs. They should also have some testimonials and recommendations from their previous clients that can tell you what kind of contractor they are and how it is working with them on a project. Most reliable contractors can provide you with contact information from previous clients to that you can reach out to them yourself and ask questions about how it was working with them on their home remodeling project.
4.        What is included in the price. How much needs to be paid upfront.
Unfortunately, although most contractors are honest hard working people, there are some contractors that are just out to get your money. That is why you should always be careful and make sure that you understand what is included in the quote that the contractor gives you. There are contractors out there that add a lot of hidden fees towards the end of the project, or want you to pay everything up front and then the project gets dragged on and on and takes many months longer than originally planned. Make sure you know early one what it is included and how much needs to be paid upfront.
5.        Contract
Make sure that everything is in writing. A contract between you and your home remodeling contractor should contain everything about the project, and the purpose of the contract should be to make sure that you and your contractor have a detailed understanding of what each party is expecting and what kind of time frame and cost is estimated for everything. A reliable contractor is going to have a contract written up so that there are no surprises for either party.
These top reasons is something that Riverside Builders makes sure to get communicated to you at the start of the project so that we can have a good partnership during your home remodeling project.  Contact us today and we can go over what Riverside Builders has to offer you.